What the adventure look like?
Aussie Bali Adventures will bring you to the exciting experience by riding ATV on the beach. You will be collected by our air -conditioned vans, approximately one hour drives from Kuta area. On arrival there is some paperwork to be completed and you will be advised of safety issues and rules. Most tours are for two hours riding on the beach, through rice fields and local villages. After finish back to base camp for taking a shower, You will receive light refreshments on return and then be returned to your villa or hotel.
Adventure that will be done
On arrival there is some paperwork to be completed and you will be advised of safety issues and rules.The guides will show you our ATV ride and you will try to practice how to ride the ATV In Bali for a few minutes
PASSING THROUGH RURAL AREAS
In this place will see the activities a rural residents, children playing in the yard, when the afternoon many people who will do the worship at the temple nearby
Not only the Beautiful scenery of the rice fields encountered in mountainous areas only, in this adventure will also see a very beautiful stretch of rice fields.
Experience never forgotten by riding an ATV on the beach, with fresh air and stunning scenery will be encountered here, so do not forget to bring a camera to capture this moment.
Pick up schedule:
Early Bird 07.15 - 08.00am
Middle 08.30 - 09.00am
What to bring?
Change of Clothes, Sun block or Sunscreen, Sneaker / Running Shoes, Socks, Camera for your documentation
Prices:
US 69Single, US 109Tandem
Rates are Inclusive:
Round trips hotel transportation
Air Conditioned Transport
Refreshments during trip
Light refreshments
Free singlet
Safety Insurance coverage
Please do not hesitate to contact us if there information that we provide is not clear.

Gili Islands are so unique, very charming beaches make visitors feel comfortable being here. Make your travels quickly by using our speedboats. Get free fastboat transfer from Bali to Gili Trawangan here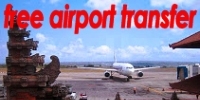 Get free Airport transfer only at BE Bali Tour
.