What the adventure look like?
Paddy adventures will bring you to the exciting experience by starting off road in the muddy ground and continue to magnificent journey. The professional and well trained staff will lead you to discover the most interesting site in Tabanan Regency as the biggest rice sources for Bali Island. Normally one group will be joined by two ATV guides, and the duration for this adventure is around two hours. You will pass three different area like rice terrace field, small forest, and river area. Take a rest for awhile in second area and will get mineral water. The last action you can make a jump with your ATV. After finish back to base camp for taking a shower and take you to hotel.
Adventure that will be done
The guides will show you our ATV ride with capacity of the engine 250 and 350cc and you will try to practice how to ride the ATV In Bali for a few minutes
After finish practice, the guide will take to the track will passing beautiful coffee plantations.
On this occasion will be riding an ATV in a creek, this is the most challenging thing in this adventure.
Beautiful scenery of rice fields will be one main attraction in the adventure of riding ATV in Bali.
Pick up schedule:
Early Bird 07.15 - 08.00am
Middle 10.15 - 11.00am
Afternoon 12.15 - 01.00pm
What to bring?
Change of Clothes, Sun block or Sunscreen, Sneaker / Running Shoes, Socks, Camera for your documentation
Prices:
US 79Single, US 119Tandem
Rates are Inclusive:
Round trip hotel transportation
Mouth watering meals at Our Restaurant
Mineral water and tropical fruits as refreshment
Free souvenir
Hygienic hot / cold shower room facilities
Clean bath towels
Safety Insurance coverage
Please do not hesitate to contact us if there information that we provide is not clear.

Gili Islands are so unique, very charming beaches make visitors feel comfortable being here. Make your travels quickly by using our speedboats. Get free fastboat transfer from Bali to Gili Trawangan here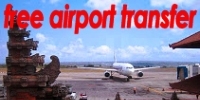 Get free Airport transfer only at BE Bali Tour
.