What the adventure look like?
Bali Discovery Tour will pick you up from hotel then drive to start point about 1 hour 45 minutes. After arrival at starting point and having received a welcome drink, will get started by practicing to use vehicle on training circuit, and after driving some test tracks on practice spot, you will be able to operate it and start for some 2 hours of an adventurous sightseeing tour. During the tour there will be a short stop along the way, where can be enjoy real Balinese coffee at a traditional house. From there continue the tour through different landscapes. Be ready for some views beyond description. Finally reach the ending point.
Adventure that will be done
The guides will show you our ATV ride with capacity of the engine 250 and 350cc and you will try to practice how to ride the ATV In Bali for a few minutes. Some driving rules and symbols while driving will also be provided for the comfort and safety of driving.
After finish practice, the guide will take to the track will passing beautiful coffee plantations. We will enjoy a cool atmosphere while driving in this area. Aroma trees made ​​us so comfortable in driving.
On this Loccasion will be riding an ATV in a creek, this is the most challenging thing in this adventure. Interestingly, our clothes will be wet and soiled water waves from a vehicle wheel. It's so fun when crossing these tracks.
Beautiful scenery of rice fields will be one main attraction in the adventure of riding ATV. Views of the paddy field as made ​​up our minds away from the sense of stress. Day that we will never be able to forget while on vacation with Bali Discovery Tours.
Pick up schedule:
Early bird 07.00 - 07. 30am
Middle 09.30 - 09.45am
Afternoon 12.00 - 12.15pm
What to bring?
Change of Clothes, Sun block or Sunscreen, Sneaker / Running Shoes, Socks, Camera for your documentation.
Prices:
US 95Single, US 149Tandem
Rates are Inclusive:
Round trip hotel transportation
Mouth watering meals at Our Restaurant
Mineral water
Free souvenir
Hygienic hot / cold shower room facilities
Clean bath towels
Safety Insurance coverage
Please do not hesitate to contact us if there information that we provide is not clear.

Gili Islands are so unique, very charming beaches make visitors feel comfortable being here. Make your travels quickly by using our speedboats. Get free fastboat transfer from Bali to Gili Trawangan here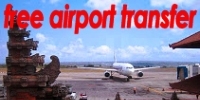 Get free Airport transfer only at BE Bali Tour
.