What the adventure look like?
Alam Adventure Cycling will start from picking you up at your hotel resident and drop in at Kintamani for a tasty morning tea overlooking to Batur Lake and the volcanic smoke plumes of Mount Batur. The experience starts circling downhill by Modern Mountain bikes to quite villages that expose the hearth of Bali. Along the path of sleepy villages, local farmers cultivate their rice field and mother brings their children to the road by waving their hands as a welcome greeting. Frequently stops for awhile to observe the temples. The shady plantations and picturesque villages give rare insight into the traditional life style. This Adventure are not a race experience, just ride your bike, light pedaling, and easy gear shifting, with smooth suspension. The instructors or Cycling Guide will help you navigate your bike in a true off-road track to 2, 5 to 3 hours exploring the nature. An escort with the air conditioning vehicles awaits and ready to take you to an extravagant buffet lunch before returning to your hotel. The adventure will be ending once you arrive at your hotel.
Adventure that will be done
INFORMATION AT START POINT
The Cycling Guide Will give you a brief information about Local Situation like condition track will Passing. In this place they provided all the Safe and well-maintenance cycling equipment like Helmet, glove, safety bag, rain coat and bicycles.
VISIT TROPICAL PLANTATIONS
Alam Adventure Cycling will invite you to see hectares of coffee and cocoa plantation, the atmosphere of unspoiled countryside and fresh air will add to the appeal of this adventure.
Temple is one of the Holy places for Hindu religion, in this adventure will get a chance to look more closely at this Holy building. Cycling guides will also explain some of the things we need to know about bali temple.
VISIT BALINESE HOUSE COMPOUNDS
Very different from houses building in the city areas, here we will see the traditional buildings of rural communities are still dominated by Cultural.
PASSING RICE TERRACE FIELDS
We will pass scenic rice fields as vast open our minds about the beauty of this earth. This area is the last track to be traversed.
Pick up schedule:
Kuta Area 07:30 - 08:00am
Nusa Dua Area 07:00 - 07:30am
Sanur Area 08:00 - 08:30am
Ubud Area 09:00 - 09:30am
What to bring?
Change of Clothes, Sun block or Sunscreen, Sneaker / Running Shoes, Socks, Money and Camera for your documentation
Price:
US$ 29 net/person
Rates are Inclusive:
Air-conditioned transport service
Coffee break
Cycling equipment
Cycling Guide
Buffet Lunch
Insurance
Please do not hesitate to contact us if there information that we provide is not clear.

Gili Islands are so unique, very charming beaches make visitors feel comfortable being here. Make your travels quickly by using our speedboats. Get free fastboat transfer from Bali to Gili Trawangan here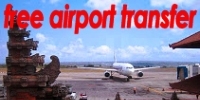 Get free Airport transfer only at BE Bali Tour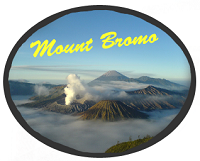 .