What the tour look like?
Bali Volcano Tour will start from a village of the stone carvers to watch the colorful and exciting Barong & Kris Dance. After the performance, we will travel northeast, encompassing across section of the entire island of Bali. From the palm fringed shores of the lowlands to the towering mountains. We visit the famous village of the wood carvers, to watch the workers enfolding the intricate designs from the variety of the woods and a visit to the renowned village of silver and gold smith. just before arrive at Kintamani, to enjoy the spectacular views of mount Batur with its black lava running down from the peak into the valley below. Lake Batur lies serene and shimmering against the backdrop of the mountains. This is great opportunity to create memorable photos.
The return journey brings us to see beautiful rice terraces that Bali is famous for.
Our service
Your tour will take approximately 8 – 9 hours, provided private air-conditioning car and English speaking driver for your convenience journey. During your tour, we do flexibility to stop in some place for photo taking or any requirements to complete your tour become memorable one.
Place of interest will visit
BATUBULAN VILLAGE

Batubulan village is located 8 KM from Denpasar town and it is consisted of three custom countryside. Batubulan Village in map of Bali Tourism is Barong Dance and stone carving art. This Tourist destination is become more famous because sustained by tourism fascination non-stopped expand and immeasurable
CELUK VILAGE

Celuk Village is the famous village in Bali as a tourist destination cause of the local residents is very proactive and full of innovation to the gold and silver crafting. This countryside is located in sub district of Sukawati, Gianyar Regency and owns the individuality and excellence in production of gold and silver crafting. Most of them are Balinese professional, artistic and skillful of design development related to the silver and gold smith.
BATUAN VILLAGE

Batuan village is one of tourist places and destination in Bali. it is popular with center of the arts it is now known for its dancing, wood panel carving and paintings. For over a thousand years Batuan has been a village of artists and craftsmen. Besides the dances, performed in the central part of the village, Batuan is also famous for its wayang wong, masked performances of stories from the Ramayana.
KINTAMANI

Kintamani is the most favorite tourist destinations in Bali with the active volcano and beautiful lake of mount Batur. Mount Batur is located at Kintamani and it has erupted about 24 times since year 1800 and still active up to now. Lake Batur is the biggest lake in Bali and functioning as irrigation source to all farmers around it and it is also for all Bali society generally

Gili Islands are so unique, very charming beaches make visitors feel comfortable being here. Make your travels quickly by using our speedboats. Get free fastboat transfer from Bali to Gili Trawangan here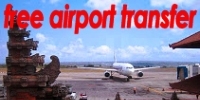 Get free Airport transfer only at BE Bali Tour